Description
The AirCube is a collapsible, user-friendly water reservoir that isn't anything like the traditional containers that acquire a massive space. The water container is perfect for indoor purposes and can be assembled easily. The water reservoir has a storage capacity of 25 gallons, which helps you feed various pots at a point of time. It has been marked professional-grade and the reservoir comes with capacity markings for easy measurement.
Professional Grade:

The reservoir can be used multiple times for an extended time and is termed for use.

Warranty Covered:

The water container comes with a 1-year warranty, so your investment is covered.

Easy Storage:

The reservoir can be assembled quickly and can be collapsed immediately for easy storage.

Anti-Tip:

The anti-tip design makes the reservoir dependable and impressive. You can remain completely stress-free as the reservoir won't tip off easily, thus avoiding water spillage.
The water reservoir is heavy-duty, durable which is ideal for indoor grow rooms. The new age reservoir has been designed to revolutionize how water is stored. The reservoir is collapsible, and you can assemble it easily.
You can collapse the container and store it in someplace when not in use. The heavy-duty reservoir has been designed to meet all your indoor growing needs. The capacity of the water container is 25 gallons which is quite reasonable. The material of the reservoir is ultra-strong, rugged, thick, which makes the container heavy-duty and durable.
Don't have space for hard reservoirs? Don't worry! With its collapsible design, storage won't be an issue. What makes it perfect for use is the inner black color which does not allow the accumulation of algae. The heavy-duty reservoir easily fits any place.
The durable material of the reservoir won't tear or damage when excess water is stored inside. The best part of owning the reservoir is that it can be emptied when there is no need for water. Drain the water, allow it to dry, and the store without a hassle.
Specifications:
SKU/Model No.:

CU-HDRES-25G

Capacity:

25 Gallon (100 Litre)

Professional grade

Anti-tip design

Capacity markings for easy measuring

Can be assembled and collapsed in minutes

Ultra thick

Ultra strong

Ultra rugged
awesome setup
it is so easy to setup , best system out there I think, super easy to setup and use...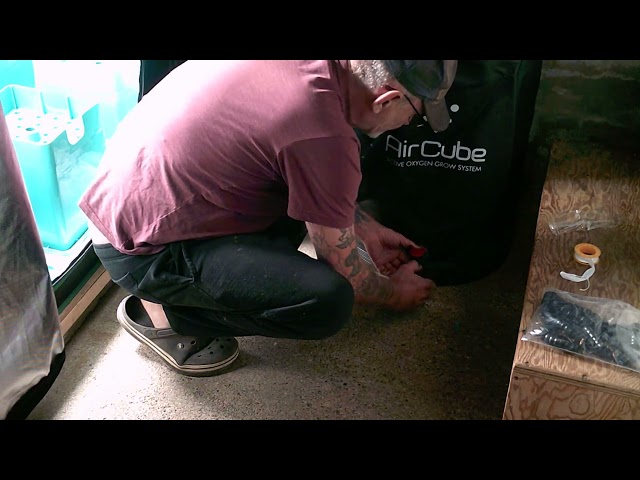 Collapsible water tank
Works wonders love it thus far